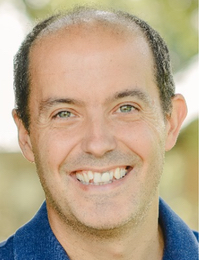 Jorge Haro
Bio:
I was born in Zaragoza, Spain and graduated with Bachelor of Arts in Economy (1998) and Sociology (2000). I
worked in market research for 10 years directing my own company and participating as a guest teacher in several
colleges in Madrid, Spain. In 2008, I moved to Lakeland, Florida and decided to pursue my career as an educator.
I have been a Montessori Educator since 2010, first as an assistant and later co-teaching in the lower elementary
classroom always in charter public schools. I received my CGMS Montessori Elementary Certification (6-12) in
2014. I have been able to present at the IMC Conference (2016) and MEPI (2017 and 2020). I will be presenting at
the AMS Conference in Orlando in March 2024.
I am looking forward to seeing you!